Orthodontic Appliances at Mississauga Orthodontics & Six Points Orthodontics
As a patient-oriented practice, our goal is to make your visits with us as fun as possible—we want you to enjoy the orthodontic experience! When it comes to your orthodontic appliances, we offer a wide range of cool colours for any acrylic appliance. Think: red, green, dark blue, light blue, purple, pink, glow-in-the-dark, sparkles… the sky is the limit!
---
Carriere® Distalizer™ Appliance
The Carriere Distalizer is an orthodontic device developed to correct a bite without removing permanent teeth when teeth have erupted incorrectly. With an effect similar to headgear, but without the use of a bulky appliance, the Carriere Distalizer pushes upper teeth back to create a corrected bite prior to the addition of braces.
First, Dr. Gawlik will create an anchor point, most commonly with a lower Essex Appliance, a passive lingual arch, full mandibular fixed appliance, or mini-screws. A Carriere Distalizer arm is then attached to the upper teeth on both sides of your mouth. An elastic band is attached from the upper bar to the lower back molars and should be worn at all times including while eating.
---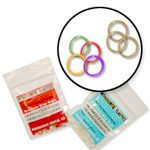 Elastics (Rubber Bands)
Wearing elastics (or rubber bands) improves the fit of your upper and lower teeth. Wear rubber bands as instructed, and remember that the rubber bands work far more efficiently if they're worn as prescribed.
---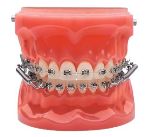 Forsus™
The Forsus Fatigue Resistant Device is an alternative to headgear which promotes growth in adolescents, helping to eliminate excessive overbites, improve the fit of teeth, and possibly prevent the need for jaw surgery.
---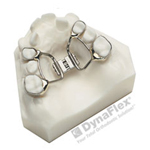 Palatal Expander
A palatal expander is a device that helps widen the dental arch for patients who have narrow arches. An expander makes more room for all the developing adult teeth and can help the upper teeth fit properly together with the lower teeth. It can be fixed (glued in) or removable (can be taken on and off).
Fixed expanders are activated (or turned) for approximately one month, and then held in place for a few months to maintain the correction.
Removable expanders are activated (or turned) less often for a more gradual expansion rate, and are worn for nine to 12 months. Patients need to visit our Mississauga orthodontic office once every few weeks so Dr. Gawlik can monitor their progress.
---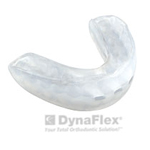 Positioners
Positioners complete the final tooth movements in your orthodontic treatment. With your full cooperation, you should only need to wear the positioner appliance for four to eight weeks.
---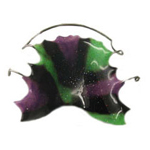 Retainers
Retainers may be removable or fixed. They hold your teeth in their new, correct positions after your teeth have been straightened. Your orthodontist will instruct you on how to care for your retainer and about the duration of the wear. Wearing your retainer as directed is crucial to prevent regression of your treatment.
---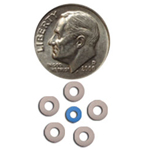 Separators or Spacers
Separators are little rubber doughnuts that may be placed between your teeth to push them apart so that orthodontic bands may be placed during your next appointment. The separators will be removed before we place the bands. Separators do not mix well with sticky foods, toothpicks, or floss.
---
Twin Block Appliance
The twin block appliance is unique from other functional appliances, as it involves two separate appliances (one for the upper arch and one for the lower arch) working together to create an advanced lower jaw position. This patient-friendly appliance is worn full time, including while eating, though it is removable for easy hygiene. It is also more comfortable than other jaw-correcting appliances, as it is made out of smooth acrylic and utilizes fewer wires.
The result of using a twin block appliance is a broad, beautiful smile, proper jaw function, improved profile, and a stable and healthy temporomandibular joint.