Clear aligners are an effective alternative to traditional braces, because they use a system of clear, removable trays to straighten teeth. Each aligner is custom-made to fit over your teeth and is designed to gradually move teeth into their proper position. Using clear aligners for orthodontic treatment is not for everyone. The best way to find out if clear aligners are the right option for you is to schedule a consultation with Dr. Gawlik.
How do clear aligners work?
Clear aligners are used as an alternative to traditional braces, and are designed to help guide teeth into proper position. Just like braces, clear aligners use gradual force to control tooth movement, but without any metal wires or brackets. The aligners are made with a strong plastic material that has been fabricated to fit your mouth. As treatment progresses you switch aligners. Each aligner is a little different, so your teeth move a little more with every change. People won't notice that you have anything on your teeth, but they will see your smile looking better and better every day.
Aligners are worn for at least 22 hours each day, and you'll receive a new aligner every 7-14 days. The length of your treatment depends on the severity of your case; treatment can take anywhere from two months to two years.
Advantages of orthodontic treatment with clear aligners:
Clear aligners are a great alternative for patients who want a straighter smile but do not want to wear metal braces, or for patients who have had treatment in the past and want to make minor corrections to their smile. There are several advantages to orthodontic treatment with clear aligners.
Clear aligners are easier to keep clean, making it easier to maintain the health of your teeth and gums.
Clear aligners are comfortable and less likely to irritate your gums and cheeks.
Clear aligners prevent wear on the teeth from tooth grinding.
Clear aligners are removable, so it's easier for you to brush and floss after meals.
If you're interested in orthodontic treatment with clear aligners, schedule an appointment and talk to Dr. Gawlik about whether this is the right treatment option for you. Scheduling a consultation is your first step toward achieving the beautiful smile you've always wanted.
---

No braces. All smiles. 3M™ Clarity™ Aligners.
Clarity Aligners are a clear solution for straightening your teeth. The clear aligner system is custom-fit for your smile, and offers a treatment experience that is nearly invisible, convenient, and comfortable.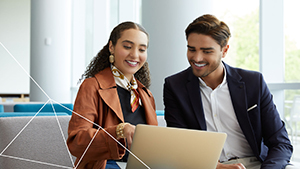 How Aligners Work
Clear aligners gradually move your teeth, but without any metal wires or braces. Clarity Aligner treatment uses a system of removable, nearly invisible plastic trays designed to help guide your teeth into the ideal position to help you achieve the happy, healthy smile you want.
Ready to straighten your teeth? Clearly, you're on the right track!
Orthodontists are specially trained on the proper way to align jaws and straighten teeth. We are excited to discuss the full range of treatment options.
During your initial consultation, we will discuss your lifestyle, get to know your day-to-day activities, and learn about your treatment goals. From there, we will determine the right option for you and your smile.
Treatment using Clarity Aligners starts with a custom, digital treatment plan that shows you exactly how your teeth will move and how long it will take to reshape your smile.
You will get a series of clear aligners that should be worn for about one to two weeks each, depending on your custom treatment plan. The total number of aligners needed to complete your treatment will vary, based on your smile's needs.
We recommend wearing your aligners 22 hours a day. The aligners are nearly invisible so you can go through your treatment and look good doing it.
If you want to improve your smile with a clear solution, schedule your consultation today!
Living with Aligners

Keep up the good hygiene: Removable aligners help you maintain your flossing and good dental habits.

Love your food: Remove your aligners so you can enjoy your favorite foods.

Enjoy a custom fit: Clarity Aligners are custom-fit for you and your smile.
Are aligners right for me?
Clarity Aligners are designed to straighten your teeth, close the gaps between them, and help with crowded teeth. If your smile matches one of the smiles shown below, contact us today to discuss your treatment options.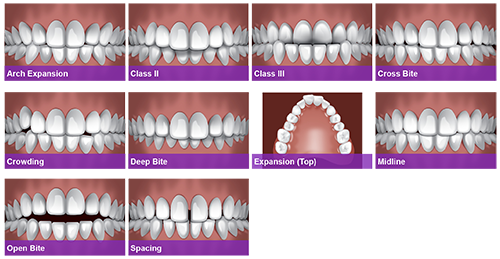 Clear Expectations
How long will I be in treatment?
Every smile is unique, and the length of treatment varies, based on your smile's needs. You can be confident that your Clarity Aligner treatment plan will be custom-designed to achieve the happy, healthy smile you want.
Are clear aligners comfortable to wear?
You may experience some initial discomfort with each aligner, but the more you wear them, the more comfortable they become ... and the more confidently you can smile.
How many hours do I need to have the aligners in?
Wear your aligners for 22 hours a day or as prescribed.
How often should I change my aligners?
You want to be sure to wear your Clarity Aligners in sequential order according to the numbering on the packaging, so you'll move through treatment as directed.
Can I eat with clear aligners?
You will want to remove your aligners to enjoy your favorite foods and keep them clear and clean.
How do I keep my aligners clean?
Clean your aligners with a toothbrush and cool water. Specific cleaning instructions are included in your Clarity Aligner welcome kit.
The smile you've always wanted from the brand you trust.
3M and Clarity are trademarks of 3M. Used under license in Canada. © 3M 2019. All rights reserved.